Square Apple Pay configuration
Step 1: (Navigate to Apple Pay page)
Visit Square Developer Portal:
https://developer.squareup.com/apps
(You may be asked to login to access this page)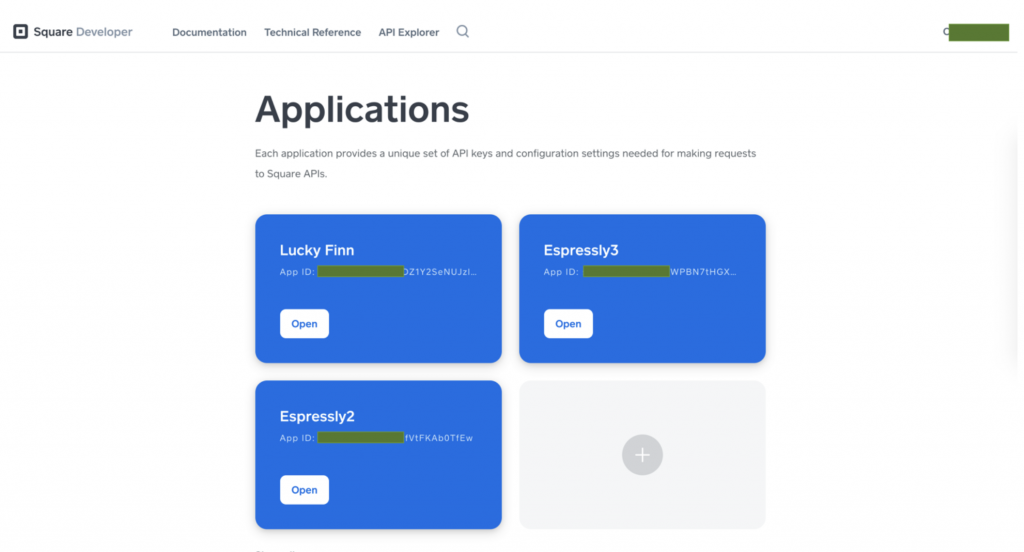 2. Select the application that you created for granting OAuth permission to Espressly to connect to your menu. This can be found in the "Applications" tab in the Square portal.
3. Select the application (Click the "Open" Button).
5. Navigate to the "Apple Pay" page and switch to "Production" mode.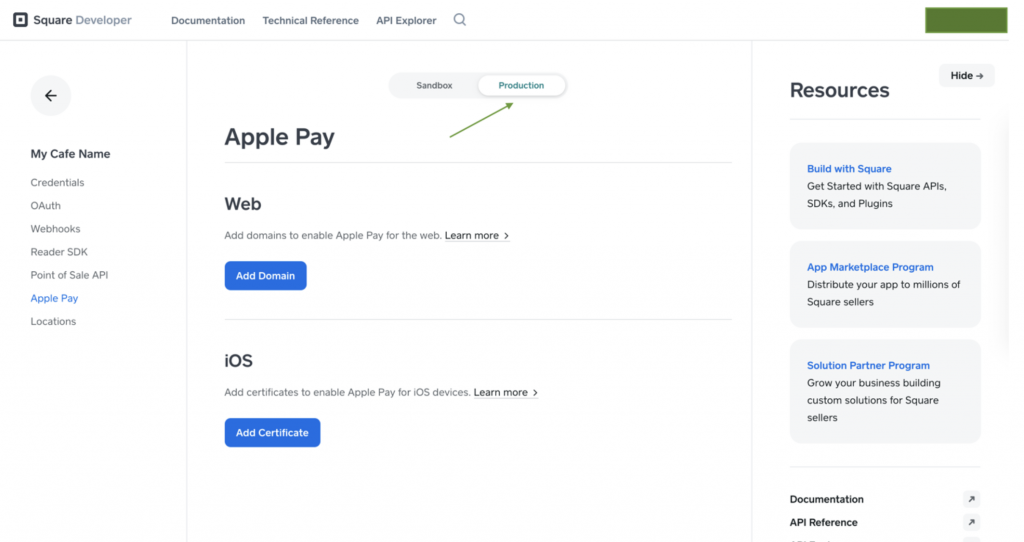 Step 2: Downloading & Uploading certificate
To add the iOS certificate, press on 'Add Certificate' button. This will show a popup.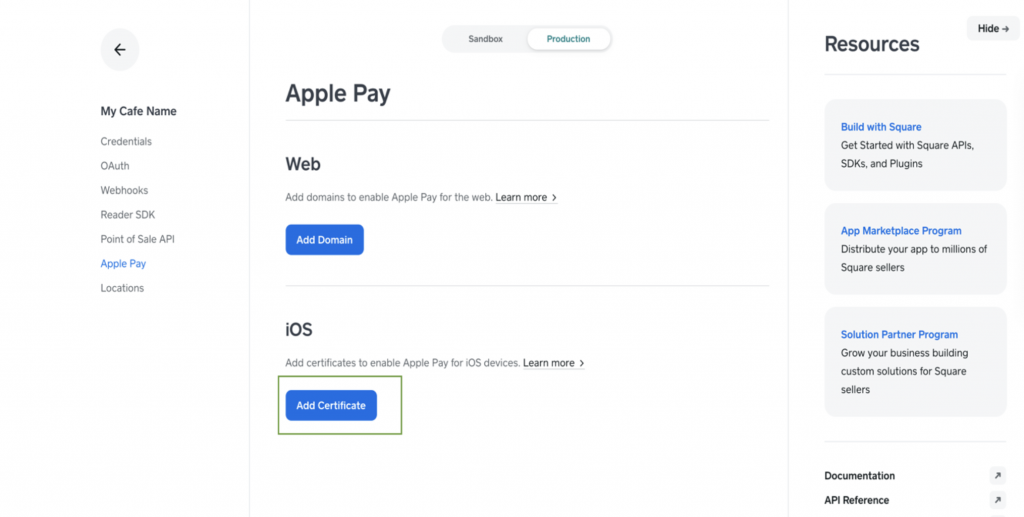 2. Download the "CSR" file and upload in the form below:
Please select a valid form
(You also can find the form at the following link if needed – https://www.espressly.co/applepaycsr/
3. We will return an "Apple_pay.cert" file shortly after you submit to us.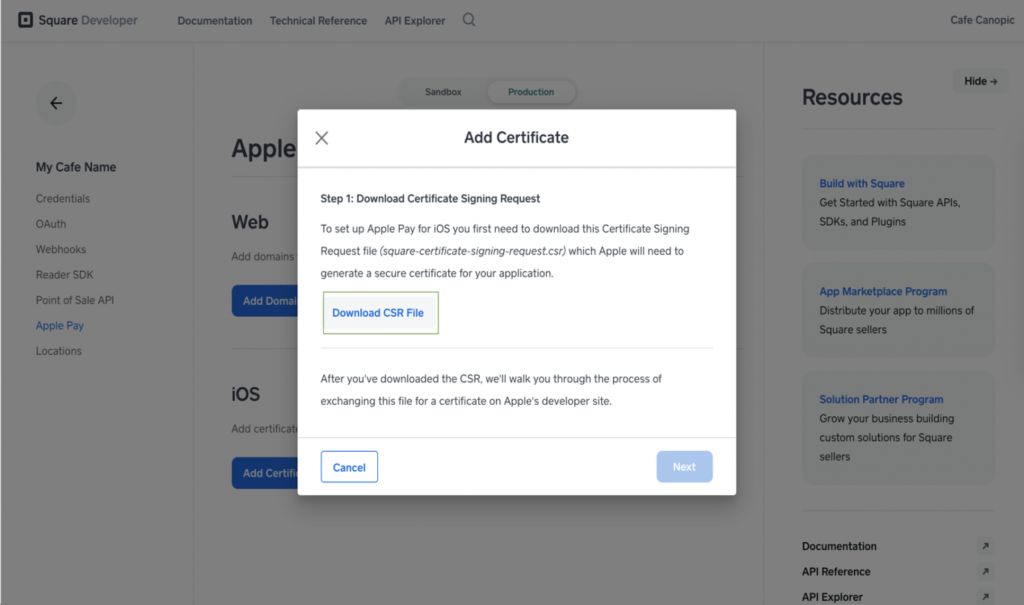 4. Press "Next" and again press "Next"
5. On the third page (step), you will see the option to upload a certificate file. That is where you will upload the file that we send to you (from step 3, above)
6. It will look like this: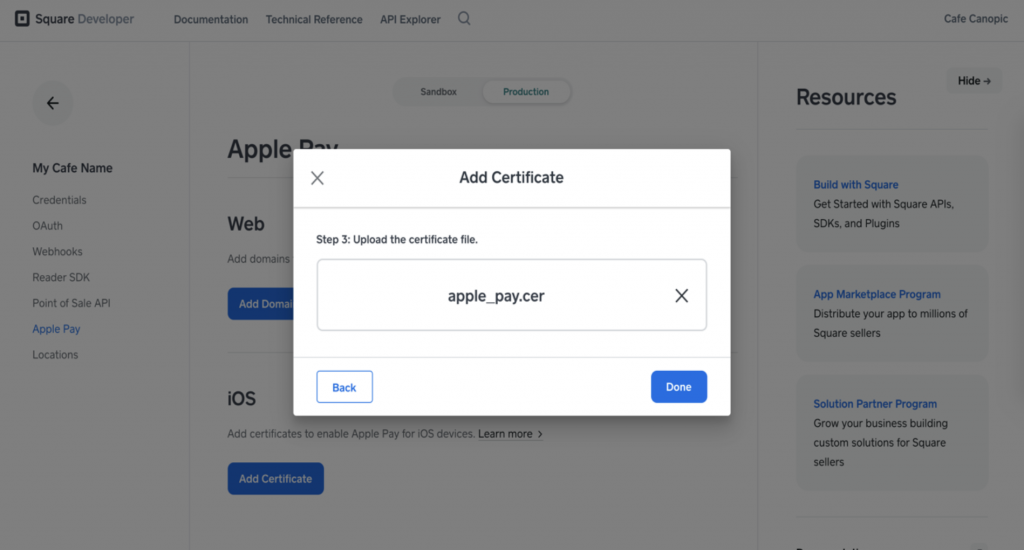 7. Press Done. You did it! Good work.
Feel free to contact us for any further assistance.