Medium dark roast with, light on the milk please
Add-ins are so critical to coffee. If the milk is not exactly right….I don't want it. It is true.
If someone asks for sugar…they mean a precise amount of sugar.
Traditional controls in ordering apps gives consumers a +/- indicator for most add-ins.
2% milk, +1
+1? What is that?
Everything we do at Espressly is about COFFEE. Check out any of the apps that brands have had us build with them. Note the care that we put into the UX that customers see when adding items to the cart.
The proper way to handle milk is to ask "Light", "Regular", or "Heavy". It just makes more sense.
Every little detail is critical. Customers need to have convenience and speed, without messing with order accuracy. We can work with you to get your app built. The cafe then controls all menu items and add-ins from their backend. Changes occur in real time for the app – we even have 86'ing of items when you run out.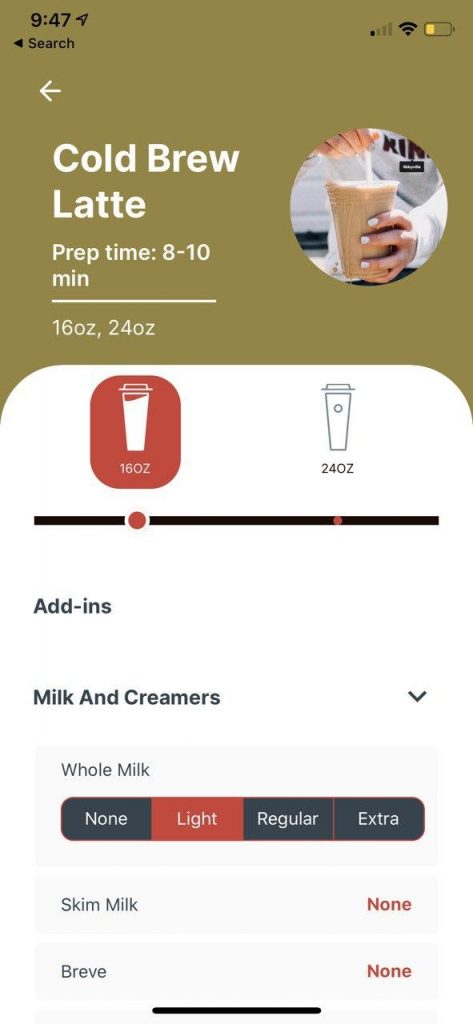 What would an Espressly app look like for YOUR BRAND? We can build it. No setup fee. Integrated with Square. All about coffee.